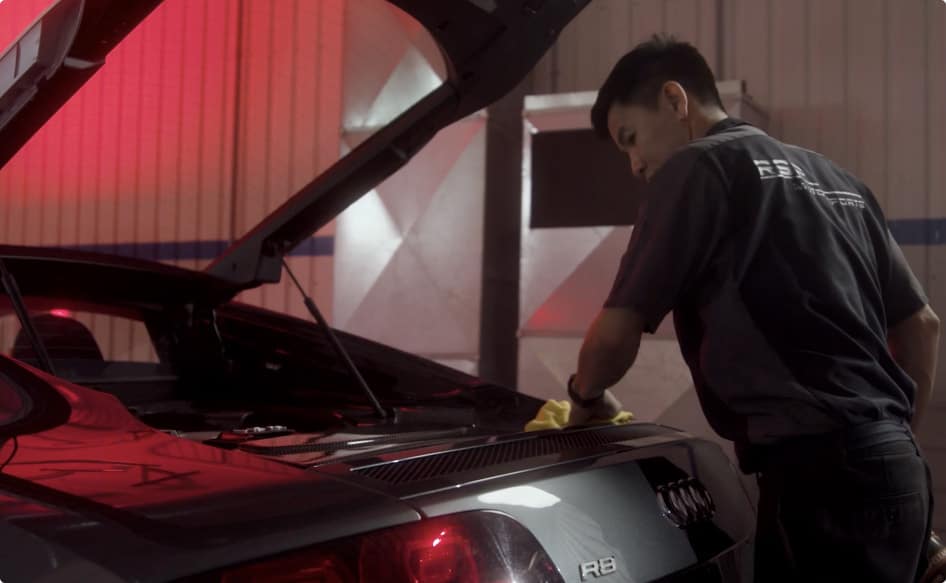 How Often Should a Car Be Detailed?
There is one maintenance item that many car owners ignore: detailing. Think of it as proper maintenance for all the non-mechanical parts of your vehicle. It is an essential component of increasing the longevity of your car. That's because detailing services are more than a car wash. Detailing doesn't just wash off dirt and debris but cleans, restores, and protects the paint, glass, rims, upholstery, and dashboard of your car.
The Benefits of Detailing
Adding detailing to your regular maintenance schedule will help your car maintain its original factory-fresh shine. We recommend booking a detailing visit about every four months. Here are some of the benefits that regular detailing will provide.
Benefit 1: Preserve Exterior Paint
Your paint deals with a lot. Dirt and debris build up over time and need to be removed. If left, this dirt can cause the paint to peel or rust to form. We remove these contaminants with a hand wash. Not only will a detailing wash all of those contaminants away, but our expert detailer will help protect your paint while also enhancing the shine.
These protectants are vital in battling the elements, including tree sap, bird droppings, UV rays, and everything else nature throws your way. Having your car detailed regularly will catch problems and imperfections early, long before it becomes a costly removal.
On top of all this, detailing can smooth out scratches and nicks. Using a rotary buffing machine, our detailer will keep your car in mint condition.
Benefit 2: Deep Clean the Interior
Like an exterior detailing is about more than a wash, an interior detailing is about more than a vacuum. Expert detailing gets into corners and tight spots to loosen dust and debris and remove it from the car.
When you opt for a more thorough cleaning, you will get an upholstery shampoo and a mat cleaning. Protectants are sprayed on all surfaces to create a sheen and protect them from the sun. If you have leather seats, detailing will help return the lustre and safeguard it from stains.
Benefit 3: Extend Your Car's Lifespan
Corrosion is an enemy of longevity. By cleaning away contaminants, especially road salt, you are helping to keep your car on the road longer.
Included in our Platinum Detailing Package is an engine bay cleaning. This detailing helps extend the lifespan of your car by cleaning the oil, grease, and dirt that builds up on your engine, which could clog up components and reduce performance.
Choose a Package That's Right For You
We have four detailing service packages to ensure you get the cleaning and service level you want.
The most basic service is our Bronze Package. It gives your car the basic clean you need, including hand washing the exterior, vacuuming the interior and trunk, cleaning all door jambs and hard interior surfaces, and cleaning rims. This will ensure that all dirt and debris are removed from your car.
If you require a deep clean, our Platinum Detailing Package gets you everything the Bronze package has, plus interior shampoo and floor mat cleaning and an engine bay cleaning.
Book Your Detailing Appointment Today
Our expert detailer is ready to make your car shine. Choose the right package for your car and book your detailing service appointment today.