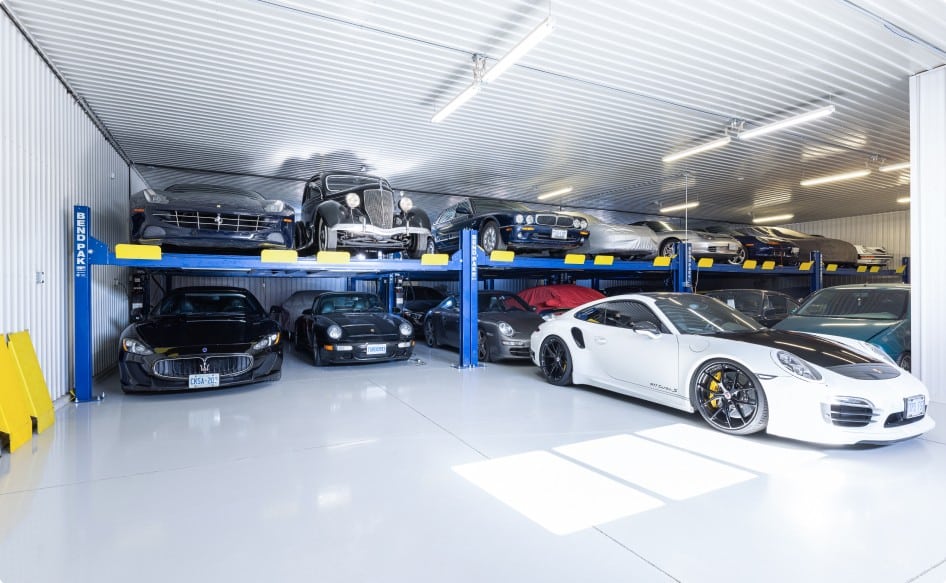 Benefits of Long-Term Storage for Your Luxury Car
We often get asked about the best way to store luxury cars over the winter. In fact, we were asked so many times that we decided to build a 5,000-square-foot, climate-controlled storage facility. We built it because we care about cars and wanted to provide the best place to store your luxury or exotic vehicles.
Putting your luxury car in storage may seem daunting. Not everyone realizes just how much it can benefit your vehicle. It is the best option to keep your vehicle secure, well-maintained, and ready for you to drive when you need it.
Here are some advantages of putting your prized car into climate-controlled storage.
The secure option for your luxury car
You have invested a significant amount of time and money into your car. You want to ensure that it is secure while in storage. We offer 24/7 surveillance through a security system throughout our facility.
The storage area is only accessible to our trained staff, meaning that only our professional team can access the vehicle. These measures ensure that your car remains secure.
Professional maintenance when your car needs it
Our storage facilities are right next to our service bays. The proximity allows us to quickly perform maintenance on your car to keep it in the best condition. Tire swaps, oil changes, dyno tuning, we can do it all to have your vehicle ready to go when you want to hit the road.
We keep your car looking its best with custom detailing packages. Just let us know if you need a wash or detailing, and we will professionally clean it inside and out.
On top of all this, we do the small things as well. For example, while your car is off the road for long periods, we maintain the battery with a trickle charger. It's a power device that keeps a full charge on a battery and preserves its lifespan. It's this attention to detail that makes professional storage the best option.
Climate-controlled facility
We keep your car at the ideal temperature. Cold temperatures can impact your engine and paintwork. A climate-controlled facility ensures temperature and moisture levels are at ideal levels. It's why car lovers choose our storage facility for their luxury or exotic vehicles.
It's also better for your tires, protecting them from humidity and extreme temperatures. Opt for our full-service tire package and get alignment, wheel repair, reconditioning, and tread depth checks.
Ready to go for spring
Hit the road when the warm weather hits. Many drivers store their luxury or exotic cars over the winter. While in storage, we can do all the maintenance and detailing your car needs to have it road-ready. We make it easy to access your vehicle by offering a valet service and can pick you up and drop you off in the London area.
Save garage space
You're not taking your car out all winter. There is no need to take up a garage bay. Keep the space for your day-to-day vehicles, snowmobiles, and your workshop. Let us take care of it for you.
Give your luxury car the best
We know that proper long-term storage of your luxury, exotic or sports car is a significant decision. If you plan to place your vehicle in storage, contact us to discuss a storage solution that fits your needs. We have a variety of custom packages to work with your budget and driving requirements. Contact us for a custom quote.