OUR EXPERIENCE
London's performance & service specialists for your luxury cars.
Trust your car to the technicians that know it best. We're focused on luxury and exotic cars, helping you reach peak performance.
Get Started
Get that distinctive edge you want. With dyno testing and tuning, we can fine-tune your luxury car to get the performance you've dreamt of.
Software is an integral part of modern cars. We have a Certified Engine Programmer that fully understands your car's software.
Get the best service for your vehicle. From oil changes and brake servicing to repairing broken parts and engine rebuilds, we do it all.
ABOUT US
One-stop-shop for your luxury cars.
Our state-of-the-art facility has everything you need to get the most out of European, luxury, or exotic cars. We are a genuine alternative to the dealership and pride ourselves on treating each client like a member of the RSP family.
CLEAR COMMUNICATION
SPECIALIZED TECHNICIANS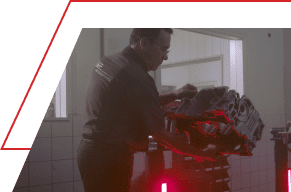 Our Story
A passion for service since 1998.
Back in 1998, there was no one in the London area servicing luxury and exotic cars. That's when Renato Fausch decided to take his passion for European cars and start his own service centre—that became a hub for car lovers.
In 2008, Renato partnered with Stefan Gunther to create RSP Motorsports. Our 15,000 square foot state-of-the-art facility provides an all-in-one solution for getting the best performance from your luxury or exotic car.
OUR TEAM
Car lovers helping car lovers.
All of our technicians are licensed & certified to ensure that you get the best. Maintaining luxury cars is our passion, and we treat every car we service like it's our own.
Meet The Team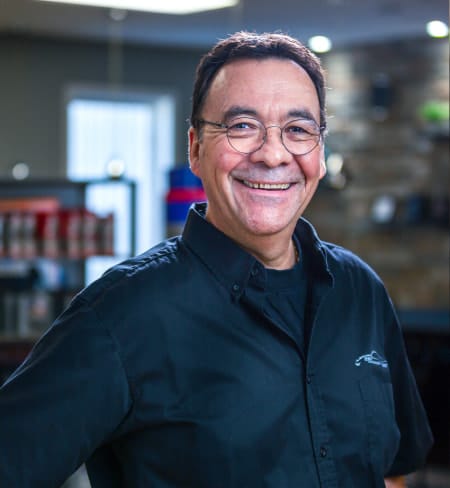 When Renato relocated from Switzerland to Canada, he took his passion for Italian sports cars with him. After spending time working at dealerships in London, he turned his passion into his own shop built on honesty, fairness & first-class service.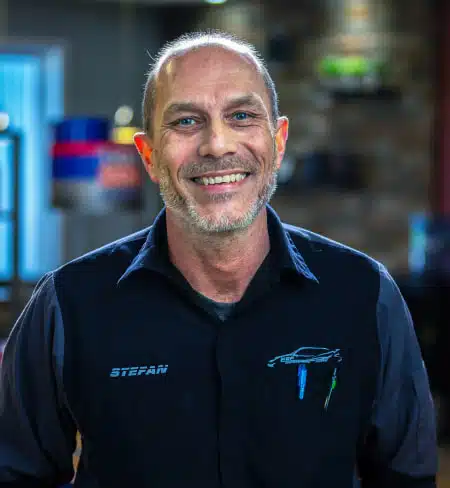 After earning his Master's as a Car Electronics Technician, Stefan turned his passion for European cars into a career, working at a service centre in Germany. It was only natural that, after moving to Canada, he would open his own shop.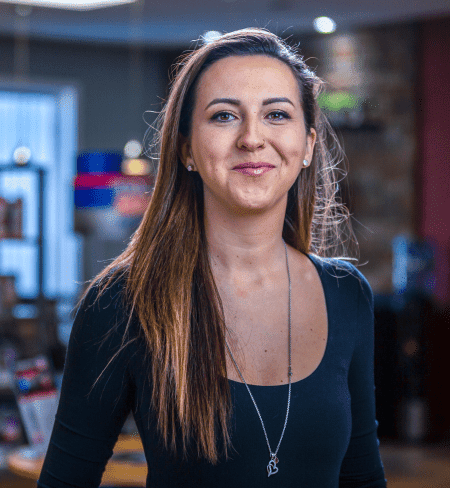 Jasmine brings diverse work experiences to the team. After a career in Fashion Merchandising, she studied Business at Fanshawe. She moved to Switzerland to work in the auto industry, which eventually led her back to Canada to join RSP.
OUR SHOP
State-of-the-art service centre for luxury cars.
We've invested in the top equipment to give you the best service experience. We have the only All Wheel Drive Dynometer with a Split-Torque System in Southern Ontario to ensure you get the best performance out of your car.
Our Shop
Dyno testing & tuning
Storage facility
Maintenance centre
Expert detailing
Julia H.

"The staff are very knowledgeable and friendly. I feel that the prices are reasonable comparing it to dealership prices."
Archie M.

"They are the nicest of people and they know what they are doing and do it well every time."
Dave D.

"The staff was friendly, knowledgeable and seemed to genuinely appreciate how important the vehicle is to me."
Greg M.

"The staff were friendly, knowledgeable and enthusiastic. Great conversation and a great experience, overall."
Peter D.

"Today was my second time taking my 911 Turbo to RSP, I have never felt more comfortable in a mechanic shop before."
CONTACT US
We're here to help.
Experience the stress-free way to get the most out of your exotic and luxury cars. Just fill out our simple intake form and we'll get your booked for an appointment.
Get Started